What's up, thwackheads! The 43rd biennial meeting of the Ryder Cup between the U.S. and Europe will take place from September 24 to 26. Uncle Sam will tee off against John Bull.¹ Bald eagles will line the fairways, feather to jowl with English bulldogs, Danish swans and Scottish unicorns.² Taps will flow with Bud Light and Guinness. Players will duel over pitches and putts for the glory of God (or lack thereof) and country.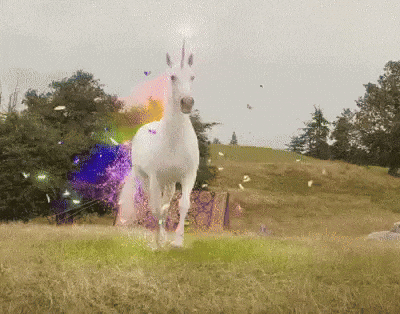 Few events bring me the same level of joy.³ This year's contest will take place in Sheboygan County, Wisconsin, at the picturesque links course, Whistling Straits.
"Whistling Straits Golf Course, Kohler, Wisconsin" by danperry.com is licensed under CC BY 2.0
Look at that landscape! I'd be hacking out of that thigh high rough like a mobster who needs his return on investment. The wind whipping across Lake Michigan will be brutal, if the course logo is any indication.
https://www.destinationkohler.com/golf/whistling-straits/the-straits
https://www.destinationkohler.com/golf/whistling-straits/the-straits
The scorecard tells me the average Joe would have a dismal round if he played this track. Standing on the par 5 third tee box, he'd reflexively groan "O' Man," and have to pretend he was reading the placard. The eighth hole, "On The Rocks," would be an apt title for his weekend budget, as he hands over another lost bet. Before he makes it to the parking lot, he'd have to make an appointment with his chiropractor after the "Pinched Nerve" seventeenth, scrambling after an errant shot.
Tour professionals will have a less demeaning experience in September. Likely competitors for each squad are listed on the Ryder Cup website. Team USA is tentatively Collin Morikawa, Dustin Johnson, Bryson Dechambeau, Brooks Koepka, Justin Thomas, and Xander Schauffele. Europe's lineup might be Jon Rahm, Tommy Fleetwood, Tyrrell Hatton and Rory McIlroy.
I'm not optimistic about the USA's chances this year, and I'm normally a positive guy.⁴ Unfortunately, the U.S. is disadvantaged this year by the course layout, team chemistry, and the event's recent history.
The course website reads, "Sculpted into the Wisconsin coastline, the Straits and Irish are throwbacks to the raw freshness of Ireland, offering two courses of dynamic contrast and world-class prestige." No doubt, Europe's players will feel comfortable playing a course modeled after Ireland (looking at you, Rory).
"Brooks Koepka strutting" by jimkerr1961 is licensed under CC BY-NC-ND 2.0
Also, division in the U.S. camp doesn't invoke confidence. Koepka and DeChambeau bicker like it's the Maury Show. A team of fractured mega-stars can't vanquish a European squad with chemistry. Europe has triumphed 9 out of the last 12 meetings, including three of six contests on U.S. soil. Our supposed home course advantage is nothing more than a coin toss.
Nevertheless, I'll root hard for the stars and stripes in what I'm sure will be a captivating competition. The U.S. will have an energized home crowd. Spectators denied this honored tradition last year due to the pandemic will be frothing at the mouth with enthusiasm (and beverages). Give us a show, gents! Golf fans are fiending for the Ryder Cup's magic. We're fiending for that thwack!